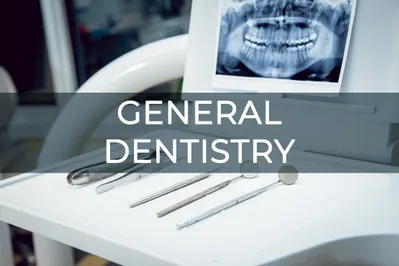 Lernor Family Dental offers comprehensive care to patients of all ages. Whether you're 5 or 95, our general services will help you enjoy healthy teeth for life.
Prevention Focused Dental Care
Together, a great home care routine and regular preventive appointments can keep your teeth free of decay and periodontal disease.
Our preventative cleanings, sealants, fluoride, and protective dental appliances can limit the effect of wear and infection, so you can smile with confidence. We recommend that everyone schedule a cleaning twice per year, or more frequently if you are prone to having dental problems. This is especially important in children, whose teeth are rapidly changing and developing.
Checkups and Exams
During your six month visit, Dr. Lernor will thoroughly evaluate your teeth and existing dental work to pinpoint issues that may need to be intercepted. Through early diagnosis, we're able to reduce the extent (and costs) of treatments that you need in the future.
Our digital X-ray equipment makes it easier to communicate our findings with you, so that you have a good understanding of your overall oral health.
Custom Treatment Plans to Restore Your Smile
Every smile is different. Whether you have your first cavity or you're ready to discuss comprehensive full mouth restoration, Dr. Lernor is happy to formulate an individualized care plan that meets your needs (and your budget!)
Some of the general dental services we offer include:
Minimally invasive dental fillings
Porcelain crowns and bridges
Dental implant planning & restoration
Extractions
Dentures
Emergency Dentist in Scottsdale and North Phoenix
When you're in pain or have a broken tooth, you want same day emergency care from a family dentist you know and trust. At Lernor Family Dental, we make it our goal to see you as quickly as possible. After we get you out of pain, we can discuss what options are available to treat your tooth so that the problem doesn't compound even more.
Call us right away at (602) 485-4747 or schedule your appointment online. New patients are always welcome.
View a complete list of dental services provided by Lernor Family Dental.