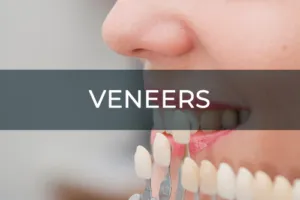 When it comes to dazzling smile makeovers, there's nothing quite like what's possible with hand designed porcelain veneers.
At Lernor Family Dental, we work with local labs to ensure your new veneers look and feel great. We want your new smile to:
Restore your self confidence
Give you freedom to laugh and talk freely in front of others
Make a great first impression at your next interview, meeting, etc.
Mask the embarrassing flaws you've been hiding for so long
…all without braces or whitening!
What Are Porcelain Veneers?
A veneer is a thin shell of porcelain that is uniquely designed to fit over your individual tooth. When we place several veneers across the teeth at the front of your smile, we can make it look straighter, whiter, and properly shaped. As such, you can bypass the need to wear braces or have multiple other dental procedures done.
What to Expect
The entire veneer process takes about 2-3 visits to complete. During your initial evaluation, we'll take a series of photographs and impressions of your teeth and discuss what aspects of your smile you would like to change. Dr. Lernor can customize the veneers to be a specific color, shape, and size. We communicate this information to our local ceramists, who create the veneers for your particular smile anatomy.
After your teeth have been prepped and a new impression taken, we wait about two weeks for the permanent veneers to be designed. Once they're ready, we bond them in place and you have a "brand new" smile before you walk out the door!
Flexible Financing on Cosmetic Dental Treatments
Because veneers are usually an elective procedure, they're not always covered by dental insurance. Lernor Family Dental will work with you to create a plan that fits your budget, including affordable payment options. Call our dental office in Scottsdale (N. Phoenix) today to schedule a consultation at (602) 485-4747.