Lernor Family Dental – Serving Scottsdale & Phoenix Since 2003
Family Oriented Scottsdale & N. Phoenix Dentistry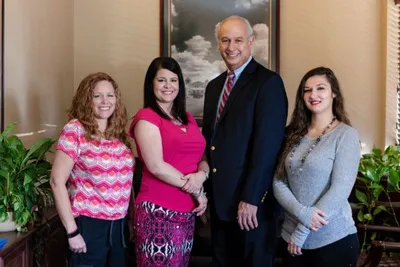 At Lernor Family Dental you'll find a team of friendly faces that you always recognize. We believe it's important to the comfort of our patients to establish lasting relationships and a mutual trust before recommending specific treatments or procedures.
The better we get to know you and your family, the more effectively Dr. Lernor and our team can help you achieve the smile or dental care that you've been searching for. When you visit our Scottsdale office, you'll see the same dentist, same assistant, same hygienist, and same office manager at every appointment. We're like family, and we want you to feel like you're a part of it too!
Treatments We Offer
Every new patient experience starts with an extremely thorough examination to establish a baseline understanding of your oral health needs. Based on your situation, we offer a variety of treatments including:
Dr. Lernor's Approach to Care
Dr. Eric Lernor has been practicing family dentistry for over 30 years. His honest, gentle approach to care starts with getting to know each patient on a personal level to understand their unique needs, backgrounds, and concerns.
When you or a family member does require treatment, Dr. Lernor offers:
Conservative options for you to choose from
Transparent details regarding your care plan and costs
A detailed explanation of the procedures involved
Honest, direct answers to all of your questions
New Patients — Join Our Dental Savings Plan Today
Call now to schedule your family's first visit at our Scottsdale dental office serving 85254, 85032, 85050 and surrounding areas. Be sure to ask about our dental savings plan! Along with substantial savings on treatment, included in the plan are two simple, preventive cleanings, a set of x-rays and two exams per year. If necessary you also receive an emergency exam and necessary x-rays to diagnose the problem.
0% financing plans are also available!